Investor Relations
SIGA is concerned about the prevention and treatment of infectious diseases that affect people all over the world. We're very interested in your questions or comments.
SIGA has been a publicly traded company since 1997 (SIGA).
Stock Information
Change
Volume
52 Week High
52 Week Low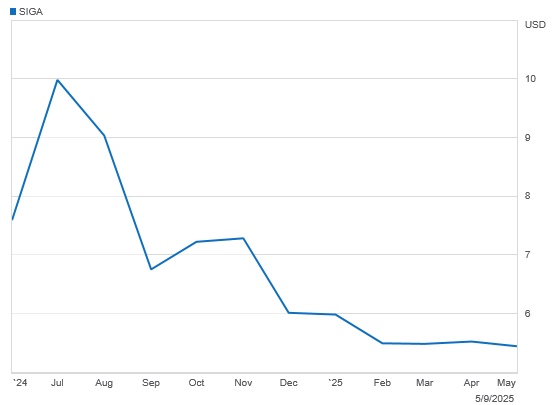 Data Provided by Refinitiv. Minimum 15 minutes delayed.
Monkeypox In the News
Jul 08, 2022
Jun 13, 2022
Jun 13, 2022
Jun 09, 2022
Jun 09, 2022
Jun 03, 2022